After hearing the buzz about town that ZGallerie is closing 25 of its stores, I decided to head over to my neighborhood Z and see what kind of sales I could score myself. I talked to the saleswoman and found out that the Charlotte store isn't going to be closed forever, despite the fact that they were closed by corporate last week, and then reopened again this week. Seems that things are pretty shaky (bad for them), but they are sporting some pretty incredible sales (good for me). All of their furniture is 15% off and all accessories are 20% off, plus additional sales on top of that. I spotted a few things I might like to make my own, but walked away with this little faux coral piece to put in my living room, to complement our custom coral artwork.
The faux coral is currently sitting pretty in our serving tray from West Elm on our new china cabinet, but we'll see if that's it's permanent location. The reason I'm stressing the "faux" coral is because I was almost shunned by my best friend on a recent thrift store visit when I spotted some real coral and said "oo! I'd like that in my house". She's a biological oceanographer and promptly told me she'd kick my ars if I bought that. So yes, this coral is fake. I'm saving the earth and my friendship in one 20% off purchase.
On a totally unrelated topic (well, related for me since I visited this store as well today), I re-discovered a wonderfully lovely store today – anthropologie. I've been to this store a few times, and while I've always loved their graphic prints and flowy dresses, I was always off put by their high price tags. But today I went in with a home decor eye, and noticed all of the lovely household gems they have in store.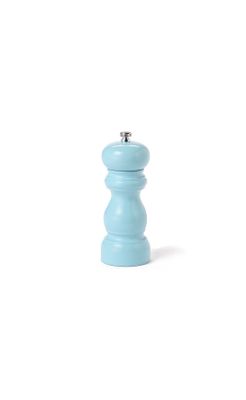 Like this little blue pepper shaker. Wouldn't it look dapper in our newly renovated blue and green kitchen?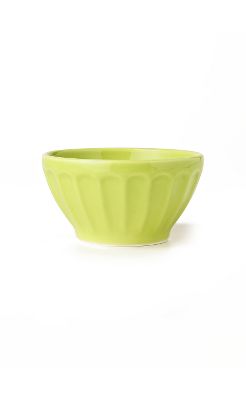 Or this awesome little lime green bowl that is very similar to the mini bowls from Crate and Barrel that we recieved as a wedding gift. These would be the perfect size for measuring out/mixing ingredients when cooking.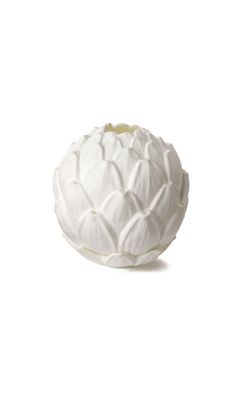 This cute little candle holder caught my eye because of it's rockin design and sleek white finish. I almost swooped it up, but decided to hold off and see if possibly it would go on sale. Speaking of sale, anthropologie had some great sale items (none of which are online for me to share with you, sadly). I'm still thinking about a mini capiz shell mirror and tree branch coat hook that I might have to snag up before it's too late.
P.S. Yesterday's post was an all time high of 5 comments- hollla! 3 were my family,  but I won't complain about that. Please keep the comments coming so I can get a bit of feedback from my lurking readers. Gracias!