This week may prove to be a pretty crazy one, with Neocon coming up on Tuesday and preparing for yet another trek down to family town for my sister's baby shower. In the event that things get hectic and life gets in the way of blogging (heaven forbid!), I figured I'd leave you with some yummy yellow accents that I've been digging on lately. Is it me, or has everything turned sunny lately? I'm absolutely giddy over a super bold, pungent yellow, so I'm so happy that my lovely retail stores have jumped on the yellow bandwagon.
Like this lovely bentwood chair from West Elm. West Elm always seems to be on my same wavelength – they come out with the best pops of color at just the right time.
Kind of like these great hexagonal side tables. :::droooool:::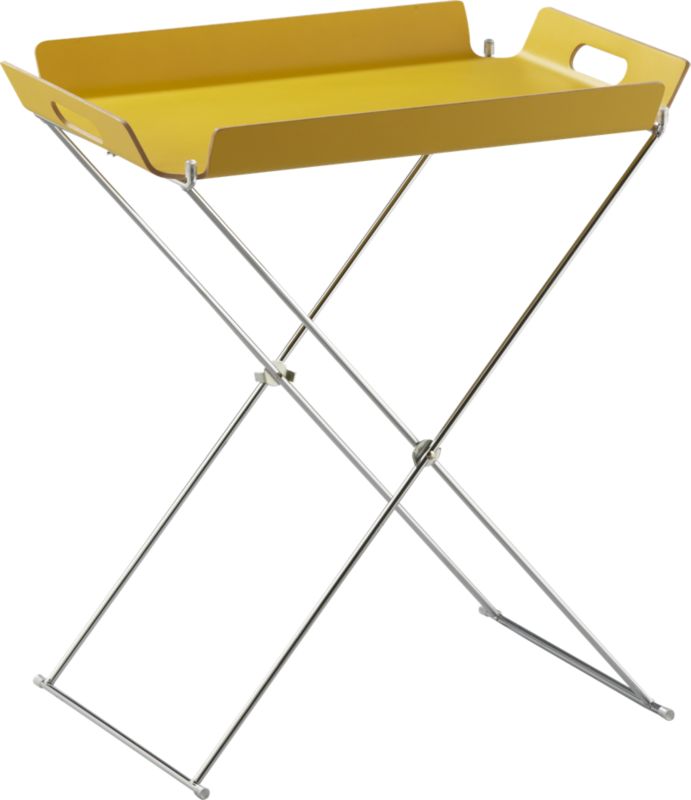 And who can't forget the mother of all things modern and poppy in color…and affordable? CB2 has some excellent yellow goodies this spring, like this folding tray table. I love that it could easily be used indoors or out. Plus, it's super functional. Double whammy.

And this punchy daisy pillow? Can I get an amen?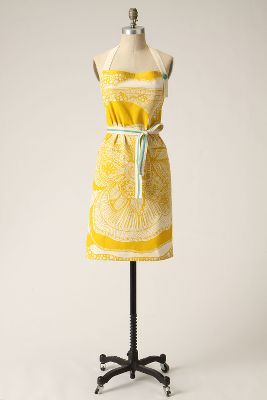 I'm not an apron wearer myself, but if I were, I'd scoop up this little yellow number in a hot minute. I'd be frying chicken and whipping up some mean potato salad… all while looking fabulous. Somehow this apron would turn me into a prize winning southern cook extraordinaire. It's just that fantastic.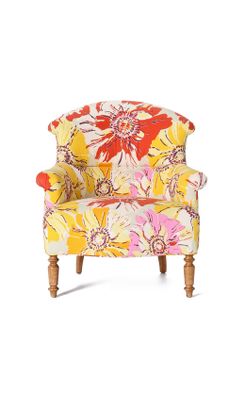 Granted, this sweet little chair doesn't fit anywhere in my house, but I would gladly paint my den a lovely cream color and grab a new rug and some yellow accent pillows, just to make this chair fit in. Wouldn't Scott just love that?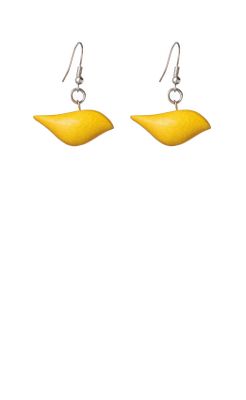 And what Artful Abode post would be complete without a bird reference? Really? It's become my mantra of sorts. Funny, since I'm fairly afraid of the real things. But these little birdie earrings are just too cute to pass up. Oh, and don't forgot the kickin' yellow curtains I have in the "buy me this!" section. Seriously, feel free to purchase these at any point. I'm still waiting for them to show up on my doorstep one day and I'll act all surprised and such. Any fun spring colors got you screaming gimme more?
All images courtesy of West Elm, CB2 and Anthropologie.